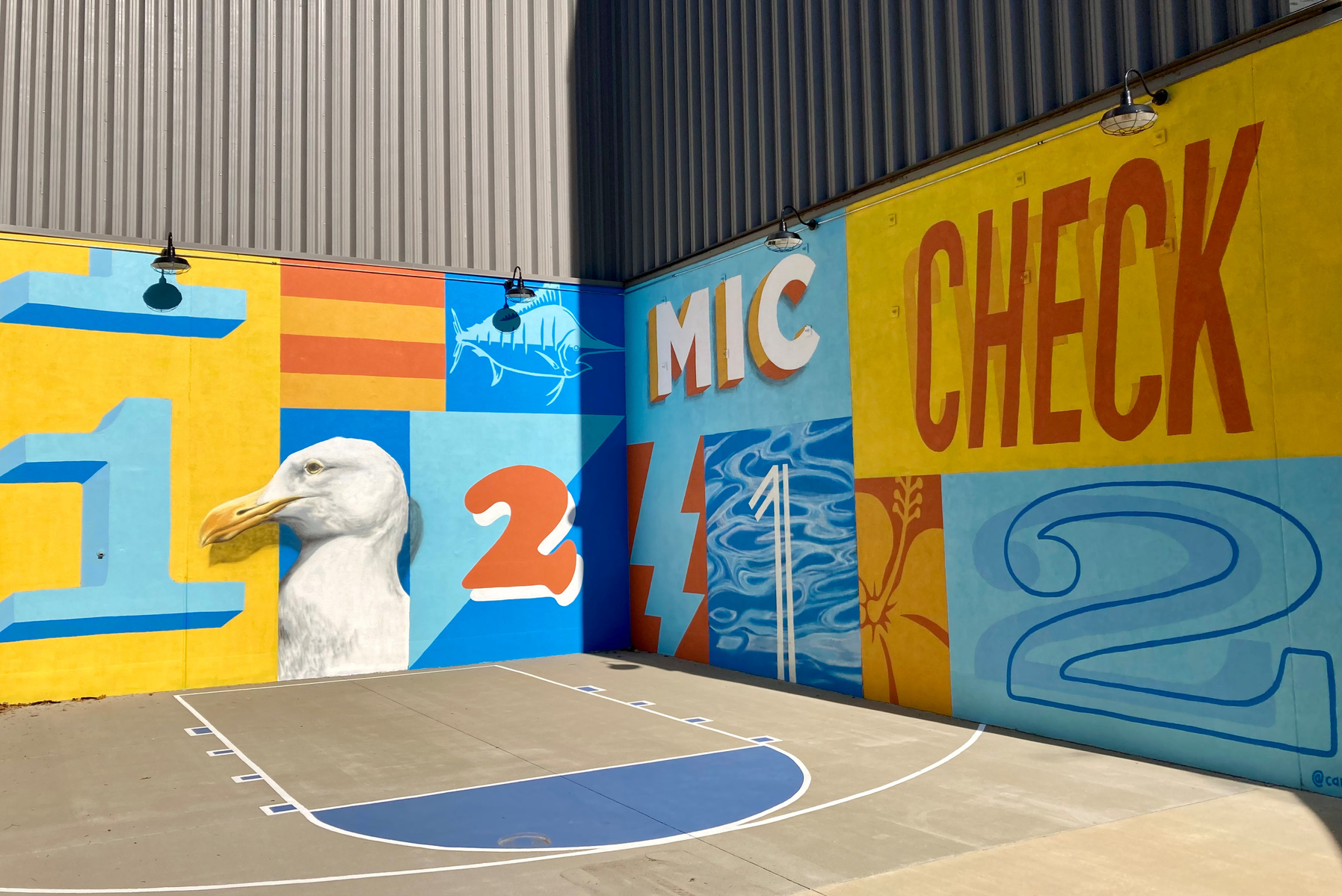 I just completed a mural that I worked on for the past summer at the Veterans United Home Loans Amphitheater in Virginia Beach. Not only is this one of the most unique projects I have gotten to work on so far but it holds a special place in my heart since it was one of the first places I ever worked.
20 years ago I took a job at the amphitheater picking up garbage during concerts. I stayed on for the next few years working in operations in the summertime taking care of the facility by mowing the lawn, fixing toilets, painting the railings, etc with the rest of the team. At the time I didn't really take my art very seriously. In fact, the only time I made art was for school assignments.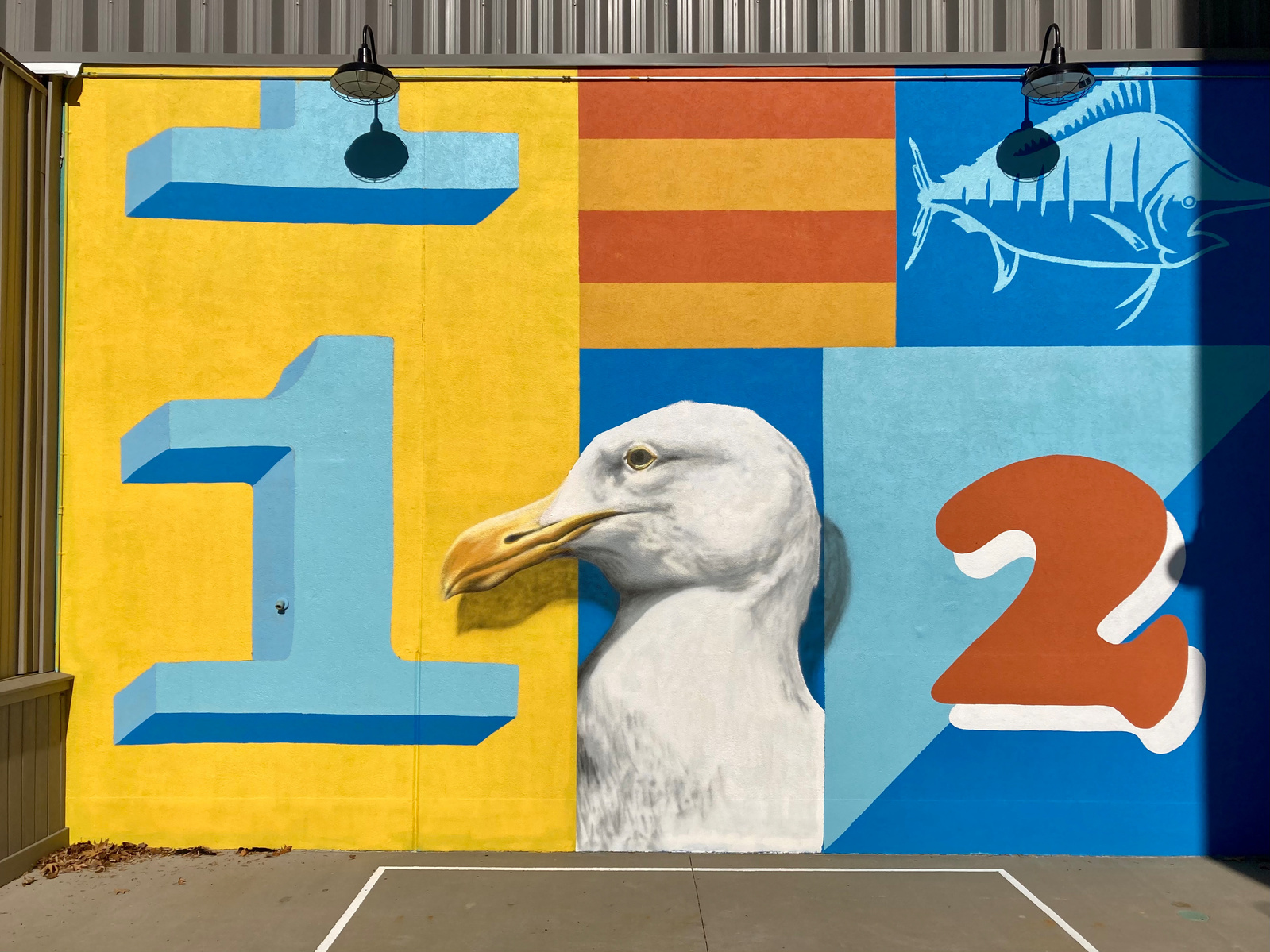 Fast forward to present day and I am up in a lift working on a piece thinking about all the things I used to have to do as my daily tasks at the amphitheater. Those were long, hot days. I felt that heat at times standing out there working on the mural. The sound of the mowers going over the hill or the power washers cleaning out the seating area. It reminded me of how far I have come. I think it's very easy to forget your progress when you are living it day after day. 20 years ago I didn't really have any direction or plan for my art. Now I know that "plan" isn't actually a word you should even use when you're talking about your art. But I couldn't help get wrapped up in the moment of being in the exact same spot, 20 years apart, with a very different outlook on my work and my life.
It turns out the only way to get from here to there, or in this case from then to now, with art is to do it—however that works for you. I don't mean to just go all out and work non-stop, but rather to make sure you're making work and progressing. I don't think it's fate that some of the people I used to work with still work at the venue and I was destined to do a piece there. It's just how it worked out. BUT, the reason it worked out is because I kept making work, and I gave those people a reason to stay interested in what I was doing.
Be a good person and keep doing the work that you like to do. You will be surprised at who is paying attention.